OS RISCOS ASSOCIADOS AO USO DE MEDICAMENTOS ISENTOS DE PRESCRIÇÃO
Palavras-chave:
Riscos, Medicamentos isentos de prescrição, Automedicação
Resumo
The main way to reestablish health in contemporary society is through the use of medicines. However, its improper use has been shown to result in health problems. The non-prescription medicines (over-the-counter or OTC), whose access does not require the presentation of a prescription, as the name says, are often used inappropriately, leading to the worsening of the disease or the masking of symptoms, and the disease progresses to a more serious. In addition, the ease of access often causes consumption to become excessive. Therefore, based on these risks, this research sought to investigate which are the most dispensed OTCs and to raise the risks associated with their incorrect or intense use, based on a bibliographic review, analyzing scientific articles located in the SCIELO, LILACS databases, among others. It was found that the most used OTCs were Dorflex, Neosaldina, Torsilax, Addera D3, Sal de eno, Novalgina. Among them, Torsilax presents itself as the one that offers more risks, such as impaired kidney function and increased blood pressure. Based on the results of this research, a number of risks related to the use of these drugs have been demonstrated, highlighting the importance of the proper use of any drugs under pharmaceutical guidance, especially in the circumstances of the current pandemic that the world is going through.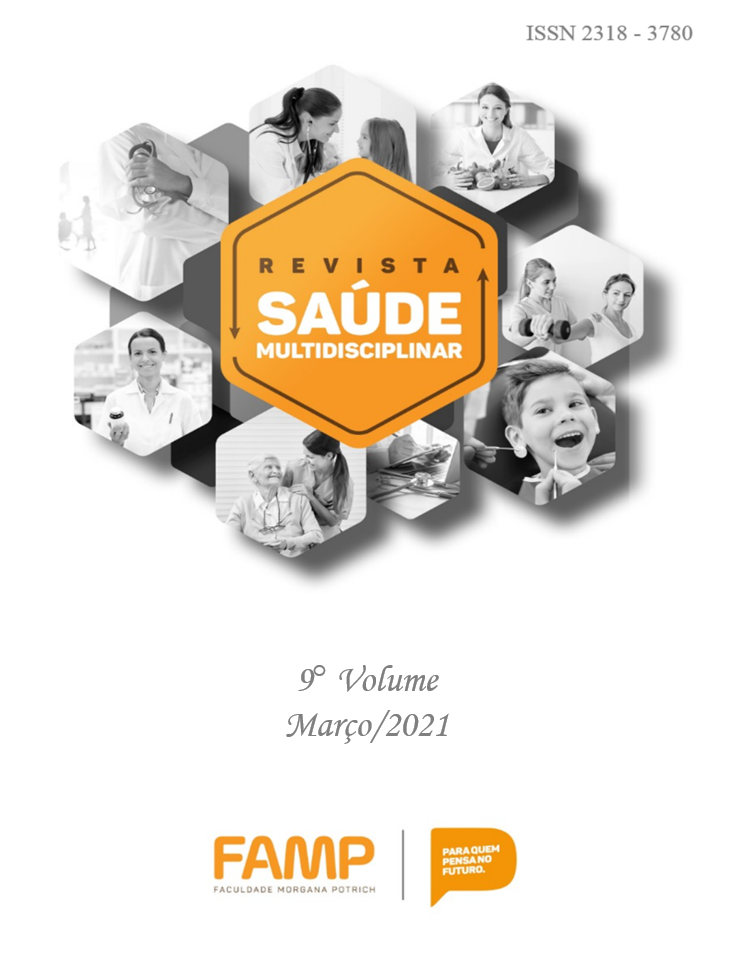 Arquivos adicionais
Como Citar
de Sousa Marinho, L. N., & Araújo Meirelles, L. M. (2021). OS RISCOS ASSOCIADOS AO USO DE MEDICAMENTOS ISENTOS DE PRESCRIÇÃO . EVISTA SAÚDE ULTIDISCIPLINAR, 9(1). ecuperado de http://revistas.famp.edu.br/revistasaudemultidisciplinar/article/view/144